It is with great pride and honour that we can announce that in September 2021 Applebridge Construction Utilities division have been awarded a Tier 1 contract to be a delivery partner in the North East of England with Virgin Media O2.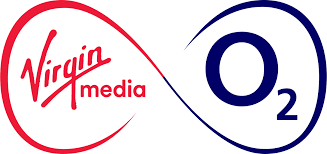 The contract will see Applebridge work on the project lightning build (FTTP, fibre to the property) and also on the PIA (physical infrastructure access) works. The FTTP build is essentially traditional civils installation whilst the PIA works utilise existing duct networks to serve customers.
Applebridge have been able to put themselves in a position to win this contract through successfully working as a Tier 2 contractor on the Newcastle Upon Tyne, Brunton Park Virgin Media O2 project delivering high-speed fibre to thousands of homes. During this project Applebridge demonstrated capabilities to meet the demands of the client, working closely with the local authority, engaging with the local community and working through the Covid pandemic to ensure local residents had the availability of a much improved high-speed fibre network which was greatly needed to support people during the lockdown.
These are exciting times for our utilities division and this contract working closely with Virgin Media O2 should deliver a long and successful partnership that will result in many thousands of people being able to access high speed, high-quality broadband to their homes, which can support working from home and education in household.
Over the last six months, we have been working very hard behind the scenes to mobilise the contract. This has seen large investment into new vans, diggers, plant and tools. However, more importantly, we have continued to invest in the people in our utility division through increased training, offering more apprenticeships and recruiting several new team members.
Colin Brown, Director of Build Scotland, Northern Ireland and the North East at Virgin Media O2, said:
"We're delighted to partner with Applebridge to continue our expansion of the UK's fastest available broadband network in the North East."
As part of our 'Project Lightening' network expansion programme, Applebridge will support Virgin Media O2's plans to increase our network to bring ultrafast broadband, TV and phone services to more residents and small businesses in the North East.